QUALITY OF LIFE AND DEFENSIVE STYLES ASSUMED BY WOMEN WITH CANCER AND THEIR FAMILY IN RURAL AREA
Keywords:
Quality of life, defensive styles, cancer, family and treatment
Abstract
The present investigation is carried out using a quantitative approach, to know the quality of life and defensive styles, the study was carried out with 5 female cancer patients and 5 relatives. Likewise, the formulation of the problem posed for this research was: what is the quality of life and defensive styles assumed by women cancer patients and family members of the city of Pamplona, during the process of living the disease? Which was studied through the application of a test called "inventory of quality of life and health (INCAVISA)" and the defensive styles questionnaire (DSQ 88), during the investigation the different types of cancer, such as uterine cancer and breast cancer, the most common being breast cancer, which, according to what the participants themselves referred, all types of cancer, if not treated on time, could metastasize and cause more advanced damage and even the death of those affected by the disease.
References
Acosta , E., López, C., Martínez , M., & Zapata, R. (may./ago. de 2017). Funcionalidad familiar y estrategias de afrontamiento en pacientes con cáncer de mama. Horizonte sanitario, 16(2). Recuperado el 30 de 01 de 2019, de http://www.scielo.org.mx/scielo.php?script=sci_arttext&pid=S2007-74592017000200139
American Cáncer Society. (2019). Recuperado el 14 de 02 de 2019, de https://www.cancer.org/es/tratamiento/como-comprender-su-diagnostico/despues-del-diagnostico/tratamientos-comunes-contra-el-cancer.html
Arévalo Cutrela, A., & Pizzitola Navarro, F. (2016). cuestionario estilos defensivos DSQ 88. Obtenido de http://biblioteca2.ucab.edu.ve/anexos/biblioteca/marc/texto/AAT2167.pdf
Fernández Peña, R. (2015). Redes sociales, apoyo social y salud. periferia(3). Recuperado el 12 de 02 de 2019, de https://ddd.uab.cat/pub/periferia/18858996n3/18858996n3a4.pdf
Flórez , J., & Klimenko, O. (12 de 2011). Estrategias de afrontamiento en pacientes oncológico y sus cuidadores, inscritos al programa de asistencia paliativa de la Corporación FORMAR. Revista Virtual de Ciencias sociales y humanas "Psicoespacios", 5(7), 18-42. Doi : issn 2145-2776
Haro, M. A., Gallardo, L., & Martínez, M. L.-F. (2014). Factores relacionados con las diferentes estrategias de afrontamiento al cáncer de mama en pacientes de recién diagnóstico. Revista científica Complutenses Factores relacionados con diferentes estrategias de afrontamiento al cáncer de mama en pacientes de recién Diagnóstico, 11(1), 87-99. doi:10.5209/rev_PSIC.2014.v11.n1.44919
Hernández Sampieri, R., Fernández Collado, C., & Baptista Lucio, P. (2014). metodología de la investigación. 33. Obtenido de http://observatorio.epacartagena.gov.co/wp-content/uploads/2017/08/metodologia-de-la-investigacion-sexta-edicion.compressed.pdf
Instituto Nacional de la mujeres. (02 de 2015). Centro de Documentación instituto nacional de hombres y mujeres. Recuperado el 12 de 02 de 2019, de http://cedoc.inmujeres.gob.mx/documentos_download/101244.pdf
Llanta Abreul, m., Hernández , k., & Martínez Ochoal, y. (2015). scielo. Obtenido de Calidad de Vida en cuidadores primarios de pacientes oncopediátricos. Instituto Nacional de Oncología y Radiobiología.: http://scielo.sld.cu/pdf/rhcm/v14n1/rhcm14115.pdf
Ministerio de Salud y Desarrollo Social de la Nación. (09 de 09 de 2010). Instituto Nacional de cáncer INC. Recuperado el 13 de 02 de 2019, de http://www.msal.gov.ar/inc/acerca-del-cancer/cancer-de-pulmon/
OMS. (Retomado 2015 por Jorge Antonio Guerrero). Obtenido de https://www.medigraphic.com/pdfs/enfermeriaimss/eim-2016/eim162d.pdf
Riveros, A., Sánchez Sosa, J. J., & Groves, M. A. (2009). inventario de calidad de vida y salud. Obtenido de https://www.manualmodernodistribuidoraelefante.com/incavisa-inventario-de-calidad--de-vida-y-salud-riveros-prueba-completa-591-p.asp
Rodríguez , J. (2017). El vínculo afectivo entre personas con cáncer y sus familias como factor de resiliencia. Recuperado el 02 de 06 de 2019, de https://www.tesisenred.net/bitstream/handle/10803/405842/JRR_TESIS.pdf?sequence=1&isAllowed=y
Sociedad mexicana de oncología. (2016). Prevención y diagnóstico oportuno en cáncer. Recuperado el 12 de 02 de 2019, de https://www.smeo.org.mx/descargables/COPREDOC_GUIA.pdf
Vanessa Lostaunau, C. T. (2017). Estrés, afrontamiento y calidad de vida relacionada a la salud en mujeres con cáncer de mama. . Obtenido de https://www.scielo.sa.cr/pdf/ap/v31n122/2215-3535-ap-31-122-00075.pdf
Williams, N. M. (2011). Psychoanalytic Diagnosis, Second Edition: Understanding Personality Structure in the Clinical Process (Inglés) 2nd Edición. instituto de asociacion psicoanalitica de madrid. Obtenido de https://www.consultabaekeland.com/p/es/psicologo-madrid-faqs/mecanismos-de-defensa.php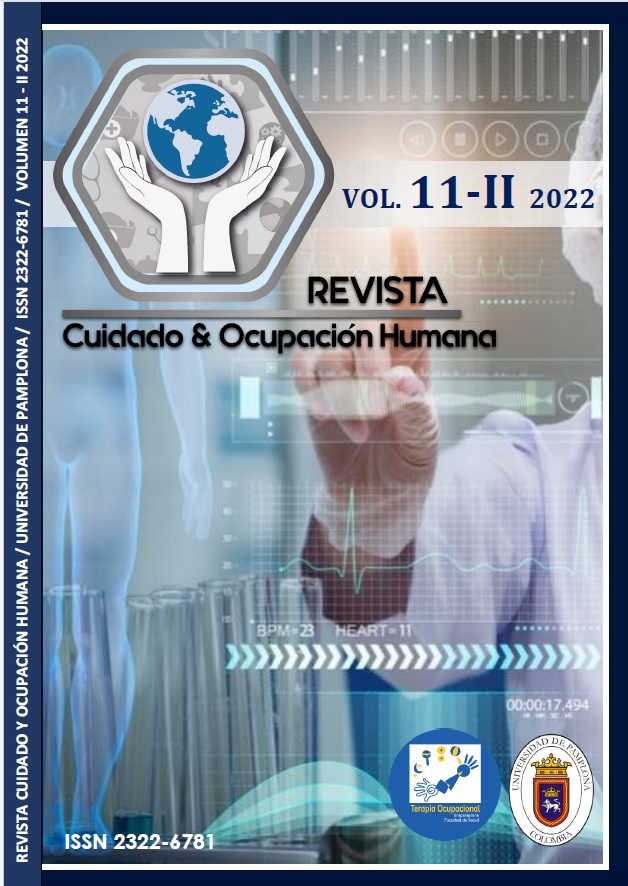 Downloads